The modern guide for job hunting as a grad – tips and tricks
Over the last few weeks we have been exploring some of the key factors that you need to consider when writing your CV and once you have secured an interview. Now we're going to take a look at some of the wider points to take into account when approaching your job search as a whole. For many of you, this is an incredibly stressful time of year. For those of you either at or finishing university, these last few weeks have probably included your end of year exams/assessments – or maybe even your finals in the run up to graduating…
However with the complition of studies, new opportunities to upskill, gain professional experience and get paid to do it all begin to open up! Whether you be looking for something just over the summer, or a longer term start to your career now you have finished with university, there are lots of things to bear in mind when approaching your job search. The jobs market tends to revolve around peaks and troughs, and the end of the academic year always generates both new roles and a big pool of fresh graduates looking to fill them – so you will need to stand out!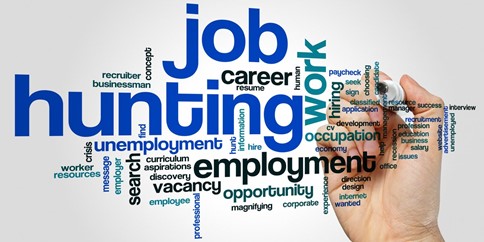 From start to finish, securing your new role can be a long and daunting process, but it's important to remember that there is always lots of help to hand and ways that you can improve your chances of success. If you want to give yourself the best possible start that you can, you need to follow the process through from start to finish. This would mean making the initial decision to start your search, writing a really top class CV (and cover letter, if required!), making a formal application, being invited for (and attending) the interview process and hopefully then receiving an offer to consider.
We've written about this in our previous blog posts but, just to recap, below are the top 10 key things to remember in relation to both writing your cv and then going about the interview process:
Writing your CV:
Include Contact Details
Be Specific
Include Relevant Skills
Include Additional Sections
Use A Normal Font
Use First Person & Active Voice
Utilise LinkedIn
Explain Gaps In Your CV
Maybe Include A Cover Letter
Do Proofreading & Final Edits
Interview Process:
Research The Company/Interviewer
Prepare Stories
Prepare Questions
Practice Your 'Pitch'
Consider Logistics
Dress To Impress
Take A CV Along
Emphasise The 'Win-Win'
Consider Making Notes
Follow Up To Thank Them
When it comes to the wider process of job hunting and applying for roles, there are further things that you need to consider in order to give yourself the best possible chance of success. Dedication is arguably the most important thing to remember if you want to succeed, it's very easy to get the ball rolling but so many people don't keep that energy up – applying for a job is a long winded process but one which could reap huge rewards if done properly. You need to be consistent as well, don't really throw yourself at it one week, just to let it slip the next. There's a good chance that any application would be considered over a period of weeks so you need to be constantly aware of what's going on.
In addition to being dedicated and consistent, you need to ensure that whatever happens to be going on, you embody professionalism in every possible way. This is such an important factor as first impressions count for a lot, and are very hard to change once they have been made! Ensure that whenever communicating, either verbally or via email, you articulate yourself correctly – with the right attitude and manner of speaking/writing.
Linked to this is the need for you to be as reachable as it is humanly possible for you to be. Everyone understands that there may be times when you physically can't get to the phone – you may be working, or perhaps out for the day with your phone switched off, but if someone reaches out to you about a role then you need to reply as soon as you are able. They will expect you to be reachable if they take you on in a professional capacity, so it's worthwhile demonstrating this skill early on!
Whilst you will undoubtedly be doing all that you can, it's worth bearing in mind that there are a plethora of other sources you can use in order to help aid your job search. Targeted applications to individual roles you see are great, but take the time to look through a wide range of job boards as there are so many out there and it really streamlines the process. Equally making good use of recruitment agencies will likely result in an uptick in interview invitations, these are people specifically employed to help you secure your new role so tap into their market knowledge and skills.
Another avenue to consider is one that is often overlooked as people sometimes don't like to mix their personal and professional lives, but reaching out to connections for opportunities can work wonders. This could be a family friend who works within an industry you'd be keen to explore, friends going through the same process who may have seen some good leads online, or perhaps even post a message out to your LinkedIn network – it's a professional social media site and people (even those you don't know!) are often keen to help!
When you are making direct applications, make sure these are properly tailored to the company and role that you are applying to. Generic, 'copy & pasted' applications or cover letters are easy to spot from a mile away! Ensure that you take an adequate amount of time to thoroughly research the role you are applying for and demonstrate that knowledge within the application you send.
Likewise, if you find that you often are without the skills that employers/hiring managers require, then go out of your way to change that. Upskilling and making yourself more employable is one the best ways to improve your chances of being hired. It may be time consuming and in some (limited) scenarios may cost something, but it pays absolute dividends if the person interviewing/considering you is able to see that you have actively improved your employability.
Equally, consider widening your job search and the field of companies/roles you are applying to as a whole. Start-ups are often overlooked and can provide great opportunities for fresh graduates – they also often have great perks and working environments with lots of staff at a similar stage of their careers. Considering other industries also significantly widens the pool and some industries are often mischaracterised, so properly research them to see if they're relevant.
As well as the type of role and company, it is also worth opening yourself up to the possibility of temp work while you are conducting your search. If you are not already employed, it's a great way of gaining new skills and experience, it allows you to keep money coming in while continuing your search and it can give you insights into certain industries that you may otherwise have been unaware of – a lot of people try their 'dream' job and instantly change their mind!
When you take all of these points into consideration, you significantly increase your chances of success when going about your job search. That's not to say it will be an easy ride, even if you do actually do everything exactly by the book, the job market is fickle and unpredictable! But, you do at least give yourself a fighting chance, and remember that by no means are you the only one going through this difficult time! There will be push-backs, and rejections, but always take these in a positive way – constructive feedback really does help you to improve.
Most importantly – stay motivated and be conscious! If you follow these two rules, you significantly improve your chances of landing that great role you are looking for. And remember – use those other resources, like agencies, to your benefit. And if you're looking for an online recruitment platform that does the leg work for you. Working passively in the background, then be sure to check out and register at
Haven't register with AM CityGrad yet? register with us for the best opportunities: https://connect.amcitygrad.com/
For any other info: just go to: amcitygrad